About Us
History And Overview
"By failing to prepare, you are preparing to fail", founded on early 2010, promoting safety and preparedness, 5.11 Trading Est. (former name) started its operation as the sole agent of 5.11 Tactical in the Kingdom of Bahrain. Having an office and a showroom, it flourished and gained a reputation from Government Bodies, Private Sectors and individuals. It had proven its range of capabilities not only in military but also in medical and security areas. As time passed by, consumer needs changed, but 5.11 Trading Est. stood its ground and copes with the changes and acquired more brands to satisfy its clients. Our work program includes a set of principles and rules that have been developed under the importance of customer service. We are always in touch with our clients and customers to monitor the product and how it changes and adapt with the environment. Recently, we changed our name from 5.11 Trading Est. to Sniper Trading to avoid confusion of possible clients, although we are still the exclusive agent of 5.11 Tactical in Bahrain, we also represent many other products. From being only a tactical shop to a shop that offers industrial, outdoor, and fitness gears and apparels shop, Sniper Trading continues its journey of satisfying its clients and will be clients.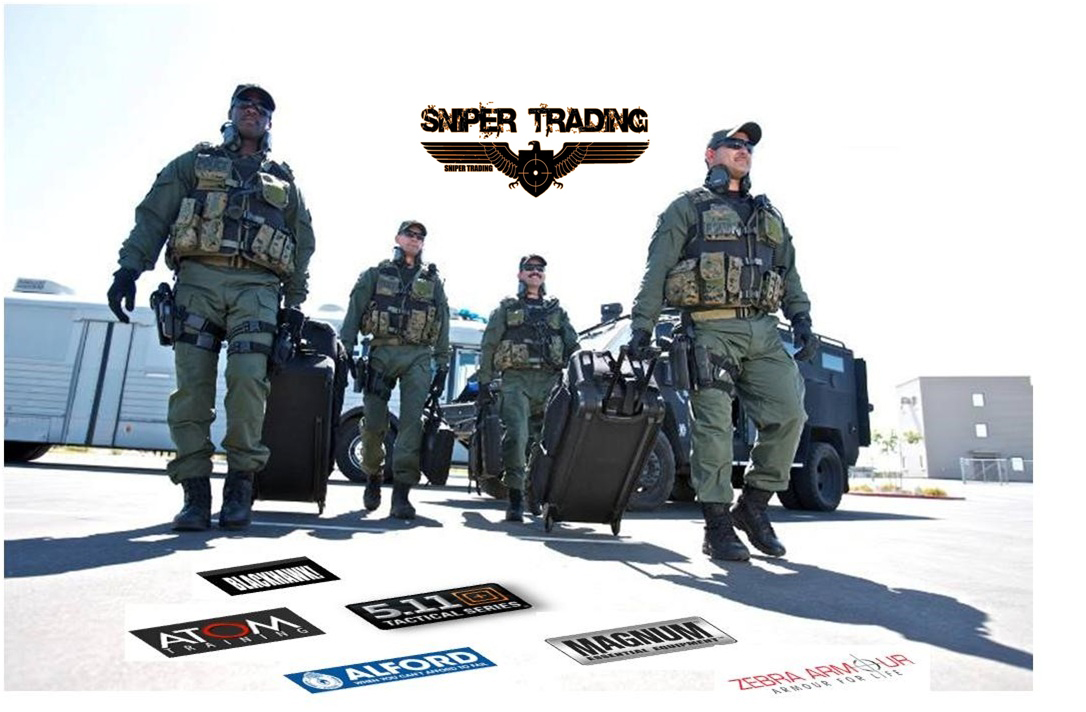 WHY SNIPER TRADING?
Why Sniper Trading? Why us? What is the difference between Sniper Trading and others? Basically, we provide the best and the finest quality of products to you and for your needs. We not only provide, we also give options and suggestions based on what you need and make sure it is worthy of the given price.
By our variety of most quality brands, we have actually proved our mark among our biggest clients in the Kingdom of Bahrain. We have been providing head to toe apparels and accessories required for the security and safety purposes work.
And lastly, we are not limited on what we already have. We are also expert in being a liaison which gives you a much wider variety of products in order basis.